KEEP DRY, BE SEEN, STAY SAFE

       Features: 

Stay Dry and Be Seen!!

Features:

You can make an order by calling us at

(817)-222-9199

or, send us an emial!

Didn't find what you need? Give us a call, we will find what you're  looking for!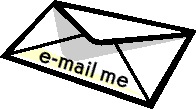 Safety Hats

To make an order, call today at

817-222-9199

© Texas Safety Equipment Inc. 2020. All Rights Reserved.

Featuring jackets with detachable 

hoods and bib-style pants. These suits are designed to handle the wettest of weather—comfortably. 

Their jackets feature corduroy collars, 

snap fronts and wrists, 

detachable hoods with drawstrings, 

and two front patch pockets, 

while their bibs feature snap-shut fly fronts, 

waists, and ankles. Yellow

 Durable Construction 

Features:

35 mil fire retardant PVC on Polyester

3 piece suit ( Pants, Jacket, and Hood )

​Bib pants with zipper closure and suspenders

Sizes    L, XL, 2XL, 3XL, 4XL, 5XL

Sizes    L, XL, 2XL, 3XL, 4XL, 5XL

Sizes    L, XL, 2XL, 3XL, 4XL

Constructed of 0.38 mm PVC/polyester/PVC material.

Welded seams and 2" silver retro-reflective striping. 

These three-piece suits consist of jackets with

detachable hoods, flap pockets, and bib pants with fly snaps. 

There are plastic take-up snaps at the wrists and ankles too.

Meets ANSI 107 Class 3 standards. Lime.

Reflective Rain Wear In stock now